Oh boy. It's the summa. We have to hold ourselves back from sprinting through the streets and sprinklers in crop tops and beachy espadrilles at every moment.  You may have noticed, however, that it hasn't been all sunshine and park hangouts, despite our most sincere wishes. We've seen a pretty damp start to summer, and while we are optimistic that we'll have a reasonably warm, dry summer (cuz that happens so often in our home and native land) it's good to have a plan b. Nothing says "it's a rainy summer day" better than snuggling up with a good old fashioned chick flick, and since there is a finite number of times you can watch P.S. I Love You before the feelings wear off (ha! Just kidding.) we're happy to report that this summer will see the release of  future rainy day go-to's.
Here are our fave five chick flicks for summer 2013:
Girl Most Likely
Opening Friday, July 19, we see our homegirl Kristin Wiig star as melting-down playwright Imogene, who is forced into the custody of her gambling addict mom (played by Annette Bening) after a misguidedly staged suicide attempt. The film also stars a (very well aged) Matt Dillon and Glee's Darren Criss, making sure there is no shortage of eye candy to distract you from trying to relate to Wiig's floundering character.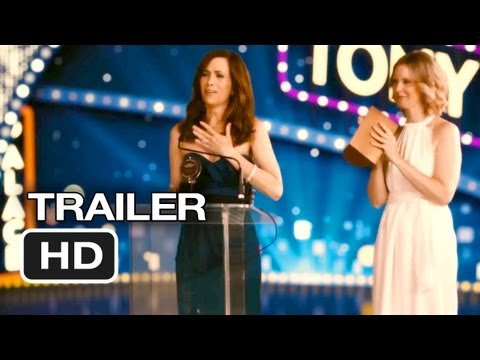 The To-Do List
We first heard about this smutty chick flick when Aubrey Plaza confusingly stormed the stage at the MTV Movie Awards (barefoot, drink in hand) with #TheToDoList scrawled on her chest, before being asked to leave. It was an awkward stunt, to be sure, but it definitely put the film on our radar. Plaza plays uptight valedictorian Brandy Clark who is trying to, how should we say this? Add to her list of extracurricular activities before college.  Between her cringey awkwardness and a solid comedic cast (Andy Samberg, Bill Hader, Alia Shawkat, and Donald Glover to name a few), we're sure we'll get our money's worth of laughs. Opens Friday, July 26.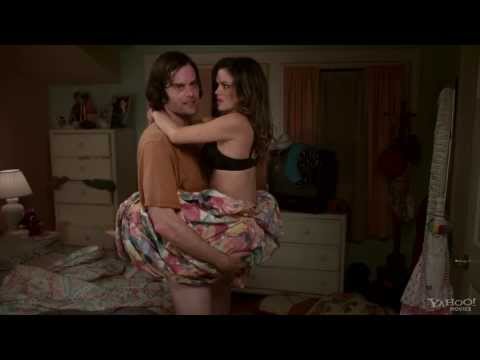 Bachelorette
This is admittedly not a new film per se (it was actually released last year), but it did just come out on DVD which put it back on our radar. Kirsten Dunst, one of our favourite quirky-yet-cool blondes, plays icy cold, type-A (polite for bitchy in this instance) Regan, whose best friend Becky (Rebel Wilson) is getting married. Typical post-college blues ensue between Regan, Gena (Lizzy Caplan, who is awesome) and Katie (Isla Fisher) as they contemplate just how it's possible that chubby, slightly out of it Becky snagged a good-looking catch and is getting married before any of them. SPOILER ALERT – Rebel Wilson doesn't play the butt of the joke, which is actually one of the most refreshing parts of this movie. We like.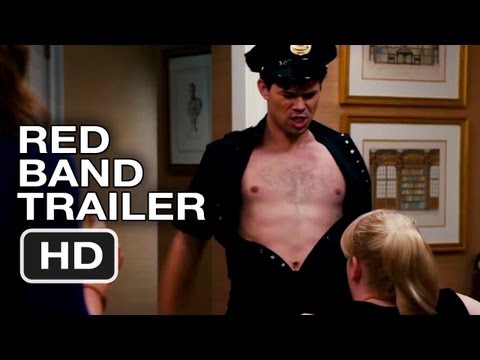 Much Ado About Nothing
Flipping back to a completely different kind of chick flick, we're hotly anticipating seeing Joss Whedon's take on MAAN (which opened in Toronto on June 14). Whedon shot this at his house, and it's basically an indulgent, funny, feel-good story about love. If you're not familiar with Willy's original play, it's one of his favourite themes – get a bunch of different types of couples together, add someone who wants to cause mischief amongst the lovers, some slapstick humour and voila. Whedon uses some favourite faces (ahem, if you're a Firefly fan, you'll recognize a few, including Nathan Fillion, who's also from Buffy) in this crazy love story that will make you sappy with warm and fuzzies after. Various theatres.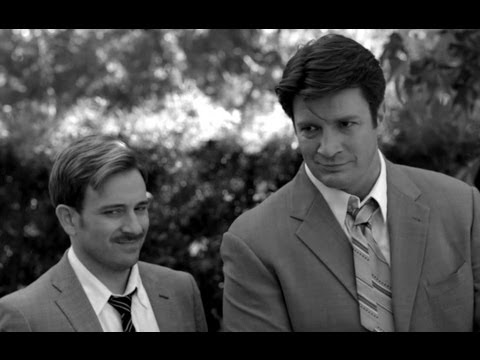 Frances Ha
As a grand finale, we present Frances Ha, perhaps one of the best films we've seen all year. This is sort of the ultimate chick flick, as it really focuses on the loving and sometimes bittersweet friendship between Frances (Greta Gerwig) and Sophie (Mickey Sumner). They have the kind of all-consuming best friendship that we all had in college – sleepovers, knowing every single detail about each other's lives, never making plans without checking in with each other… sort of like a stand-in boyfriend. Ok, exactly like that, then inevitably it falls apart when one of you meets a boy. Our hearts break as Sophie slowly pulls away to move in with her boyfriend, and especially during Frances' solo trip to Paris. It's the sort of stripped down, authentic coming-of-age story that everyone needs to see. Also: Adam Driver. We've already seen it multiple times. Open now at various theatres.